The Museum Auditorium has been given the theme "Panta Rhei" after a recent re-styling. This philosophical, Greek phrase means "everything flows," and refers to change. This theme is reflected in the small exhibits on display here.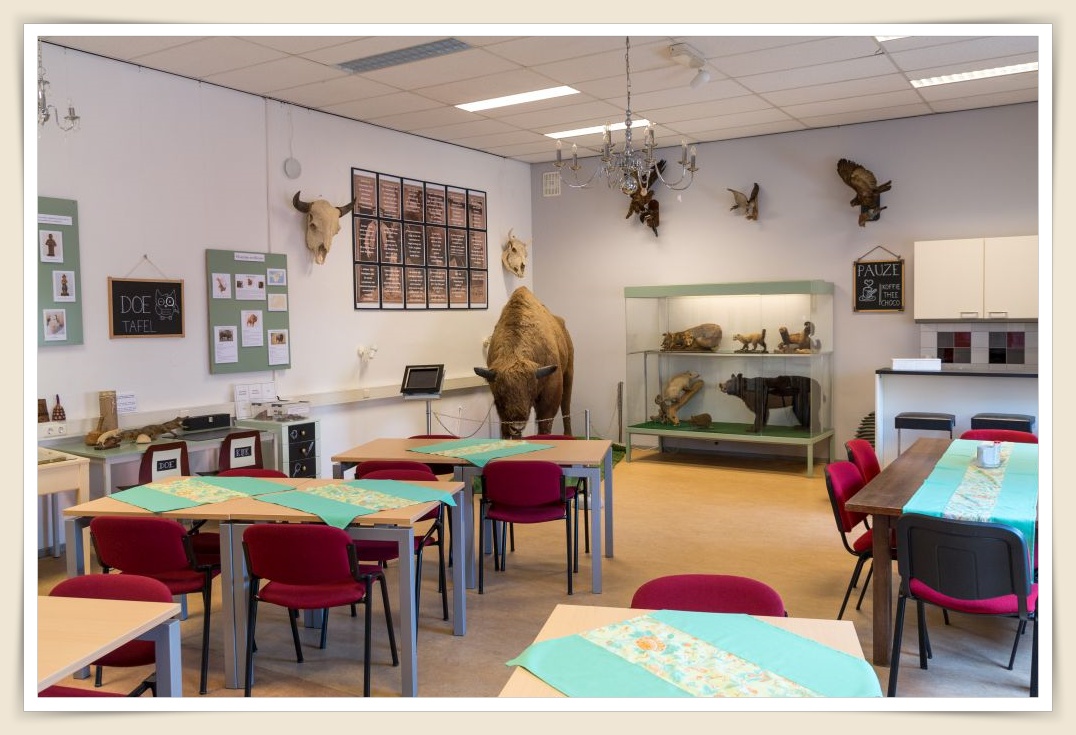 The room is widely applicable.
For visitors, it is a comfortable place to have a cup of coffee or tea; the first cup is even included in the admission price.
Because of the original educational approach, education is an important target group for the museum:
There is a special activity corner, where children (but also adults!) can look at, touch and/or try out objects.
This space is also ideal for giving lessons, workshops, or a small reception (possibly in combination with a museum visit or guided tour). The room has Wi-Fi, a sound system, a movie screen and a beamer. Inquire about the possibilities and availability by sending an e-mail to This email address is being protected from spambots. You need JavaScript enabled to view it..