In this department situated on the top floor, you can admire many mounted (taxidermied) animals. Life-size dioramas attract a lot of attention. The recreated biotopes show, among other things, a look under water, hidden nests and vegetation. The longer you look, the more you see!
The hall is still largely furnished in the original 19th-century style, which gives this department a special character.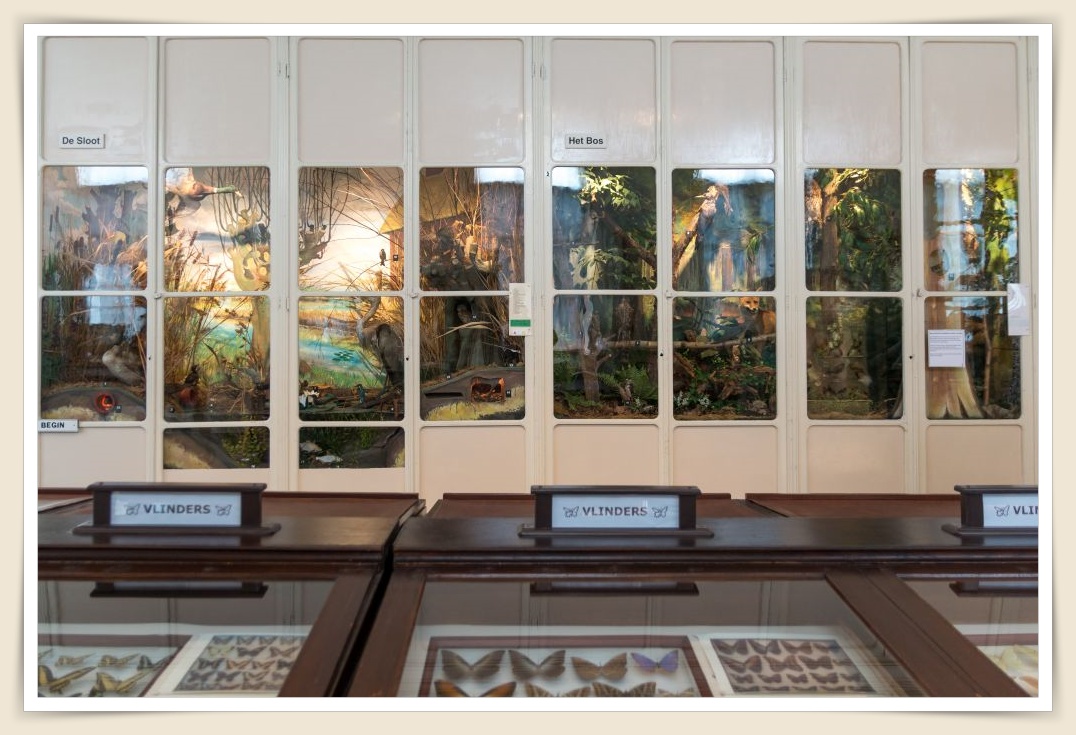 Butterflies
This exhibit consists of an informative section on native butterflies and several drawers of exotic butterflies with the most stunning colors.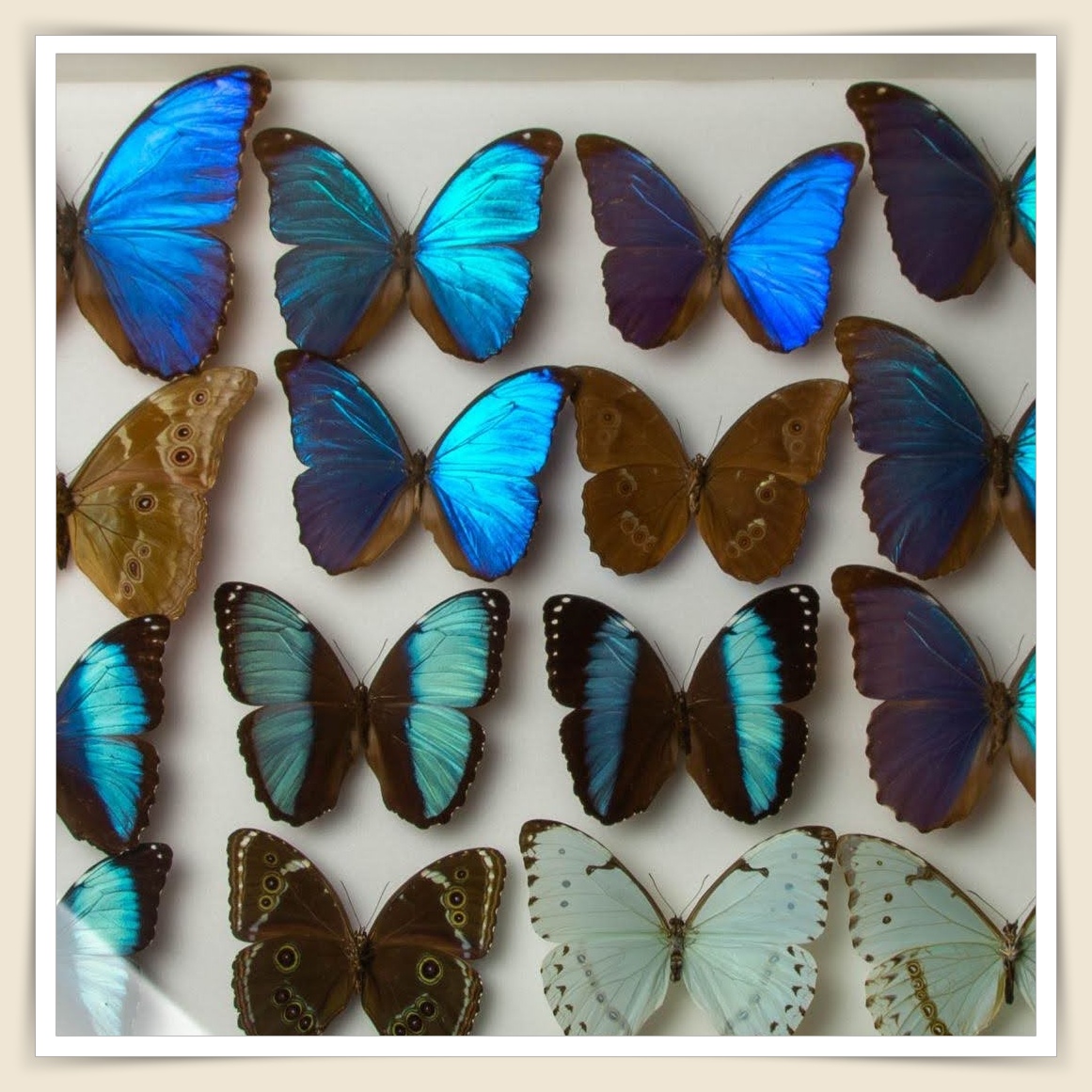 Animals in ethanol
Powerfully interesting for some, sinister for others: the sometimes strange organisms in formalin or ethanol. The liquid makes it possible to preserve and display fragile, organic tissues.