Every third Sunday in the months September until June activity events for children of the primary school age are organised. Thes vary from making nestboxes to dissecting owl pellets. Previous reservation is required.
Participation in the Activity Hour: € 3,50 including materials and a drink.
Any special requirements will be posted.
Activity Hour Archaeology
In the afternoon of Sunday, February 16, there will be a Youth Activity Hour.
If you would like to be there
The Activity Hour will be held from two until four PM in the Museum, Markt.30a (through the gate, across from the Zouaven Museum). Registrations please before February 15m by e-mail (This email address is being protected from spambots. You need JavaScript enabled to view it.) or phone (+31-6-8357 2448). The admission fee for this afternoon is € 3,50; this includes a drink.
Pictures: building an insect hotel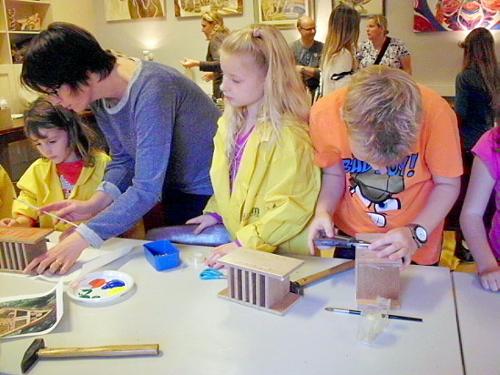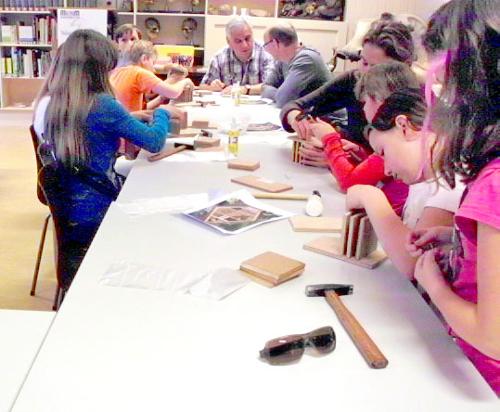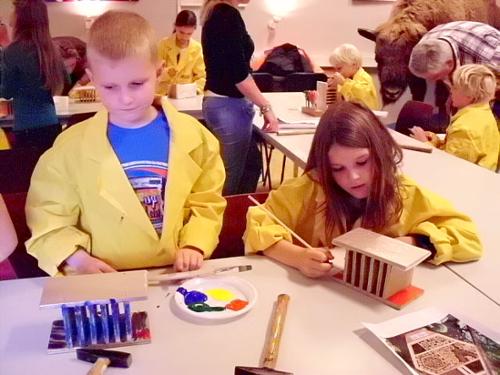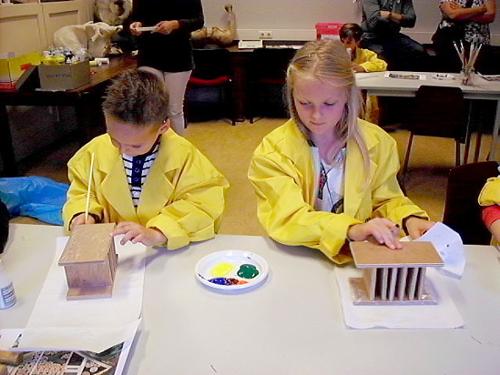 Pictures: painting face masks